The Power of Music is REAL!!!
Family Shares Video Of Son Responding To 'Brave' By Sara Bareilles. Now, She's On A Mission To Find Him
Taken from SunnySkyz.com
A family from North Bend, Ohio has got the attention of Sara Bareilles after she recently saw a video of their son's reaction to her song "Brave."
https://www.youtube.com/watch?v=SMA8LtJkbRk
AJ Stafford just celebrated his 5th birthday. It's a big milestone for his family who's been taking life one day at a time. He has a few medical conditions, but his primary diagnoses are Cerebral Palsy and Epilepsy.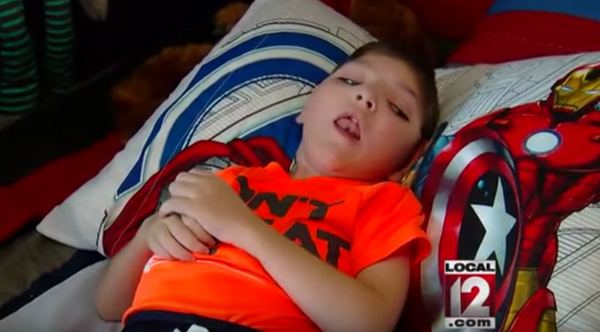 "He can't walk, he can't talk, he can't roll over, he can't sit up on his own, so all his needs are met by me and Andy," says AJ's mother, Stephanie.
But one day this summer, the family noticed something huge.
"We were on our way home from vacation and her song 'Brave' came on the radio and he got very vocal and he was just thrilled by the song and we were, like, giddy because we've never seen him act like that before," Stephanie said.
Stephanie posted the video of AJ on Facebook and it's been viewed more than 13,000 times – enough to get Sara Bareilles' attention.